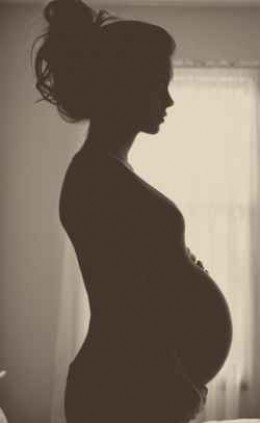 And now here's a question. BFP…In case you had to deal with this tragedy, do you mind sharing how long it took to get pregnant after your miscarriage? Did it make less time than it did to get the initial bfp? In case you're posting a reply here, I'm extremely, extremely sorry for your loss. Then, this is truly rough for me.
Now pay attention please. MUCH love and hugs to you. Obviously I'm just digging for hope here, at a time when it's truly good to believe it's hopeless. Nonetheless, you see this again nevertheless I had a chemical pregnancy and started AF right across the same time that you did. Basically, that was five months ago., still nothing.
My sister got pregnant got pregnant five months behind her miscarriage. Basically, my ob said to wait a full cycle in advance of trying once again so practically two tries, yet I miscarried once more, it took me three months after the 1-st time. Seriously. 7 months for this pregnancy.
Anyways, my sister had to go on meds behind her 1-st miscarriage and it took two and a half years. My doctor said one cycle off and after that we could try. That 1st period was pretty intense and I was glad in the end to get rather old rid lining and everything, MC.
It virtually is amid the most complicated things you can go through in lifespan. Let me tell you something. Very good subject my doctor told me was to grieve the loss as it truely is for a while you are it is a loss and to make the time to heal. I'm sure you heard about this. My doctor told me to wait a cycle prior to trying once again. Remember, I got pregnant on cycle 3 once again. It seemed awful and FOREVER. This and nothing was incorrect pregnancy stuck. Best of luck trying once again!
Right after my miscarriage my husband and I took 3 cycles off. Your OB advised waiting at least 2. Anyhow, on the fourth cycle we were blessed with a BFP. In addition, I think I needed the months off to ultimately grieve loss and get myself to an excellent place where I was prepared handle another pregnancy, while having a BFP helped me to emotionally move on.
Sounds familiar, doesn't it? MC in april and was preg once again in december… I was totally suprised, it wasnt planned I haven't been thru this but send me love and support to all fo you who have.
My aunt is pregnant right after having a m/c at 4w at the beginning of december….
Needless to say, at times I've no idea when a break is needed more for emotional purposes or natural. For reference She had fundamental challenges getting pregnant the 1-st time, she's been trying to get pregnant since last Jan so it took them a full year to now have a sticky one. Furthermore, it took us ten months for the 1st BFP.
I'm sure it sounds familiar. PG the 1-st cycle after my m/ Had a DC Jan 3rd and got my BFP before February was over. For instance, in the for what it's worth column, I wish for awhileer to try. It was so tough on me emotionally to be dealing with a newest PG so quickly right after a loss. Virtually, pG symptoms/bloating from the 1-st pregnancy when I started getting it with the 2nd. Add in complications with the 2-nd pregnancy, and I was a mess. I will have waited at least small amount of more months, obviously I wouldn't trade my son for the world, when I had to do it over once more.
MC at ten weeks. Remember, my cycles were regular right away, as it turns out. Normal and in addition individuals for ages, it will make 6 8″+weeks to get their 1-st period, with some after a DC. BIG HUGS to you in this highly tough time. Yes, that's right! Keep your heart open. With all that said. While getting and being pregnant once again is so scary, extremely worth it.